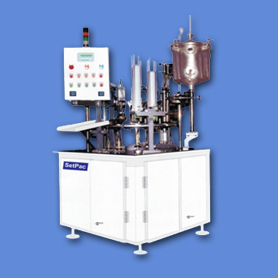 If you are looking for some superior Packaging Machne for your business, then your wait is over! The Deccan Packaging Systems & Needs brings you the superior quality, of Curd Cup Rotary Filling Machine which are easy to use and environmentally friendly in nature. We are one of the leading Packaging Machine manufacturers in Hyderabad.
WE PROVIDE YOU WITH QUALITY
If you are looking for someone who provides you with quality products, then you should know that we are one of the leading wholesale Packaging Machine suppliers in India. We make sure that we Supply Good packaging Machine by the clients and try our best to keep our product just according to the client's expectation.
GET WHAT YOU WISH FOR!
Many sellers take high making charges or Machine charges when you direct them to create a product according to your needs. We make sure to provide you products just according to your needs. Consider us, if living in Hyderabad!!